Since the beginning of the olden days, beards play a very significant role in man's life. But, before we start shaping our beards, we should understand what actually they are. In simpler words, the beard is a collection of facial hairs which is grown on the cheeks, upper lip, neck, and chin of the human males. However, such facial hairs grow only in adult males once they hit their adolescence. When we think about beards, it is considered a fashion trend, and prevailing religious and cultural traditions.
In Islam and Sikhism, it is mandatory that every male should keep a full beard. In other cultures, keeping a beard is not mandatory. Beard is a sign of sexual prowess, strength, pride, higher social status, and wisdom. However, in some cultures, facial hairs are related to poor hygienic, dangerous demeanor, and savageness.
Biological Facts About Beards
In humans, facial hairs started growing once they hit puberty. Genetics also plays a significant role. Beard starts increasing due to the stimulation of hair follicles around the face by a male human hormone known as dihydrotestosterone. Once you hit puberty, the effect of this hormone starts increasing, and males experience hairs on their bodies. The growth of the beard varies from male to male, depending on hormone production and genes.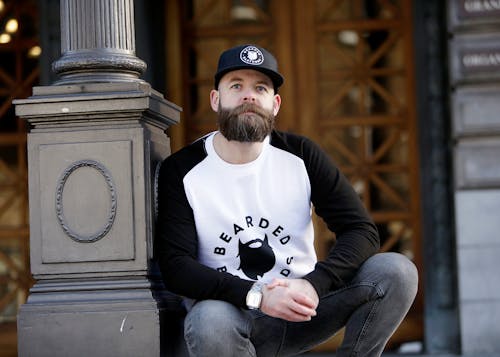 According to biologists, the beard doesn't play any direct role in the reproduction process. But, modern-day biologists state that women find men having beards more attractive than the chocolate boys. Facial hair indicates man's overall condition, attractiveness, and dominance. This was all about the beard and its biological facts.
What About Growing A Beard?
Your beard describes a lot about your personality and thinking. But, it should also suit your profession and lifestyle. When it comes to growing a beard, you should be fully dedicated to this task. Another thing which you should keep in mind while rearing the beard is the style and how to maintain it. You even have to use beard products like beard oils and beard butter. The best part of rearing a beard is you have the freedom to choose a style according to your face cut. Further, we'll also mention some of the best beard styles for you.
In case if you are finding a beard shaping or shaving tool, then you can click the below purchase link. This beard shaving tool is easy to use, and you don't have to shell out money in salons for shaping your beard every weekend.
Latest And Best Beard Styles
French Fork- This beard style is quite unique and very similar to a full beard style. However, in this style, your facial hairs don't split into different middle segments after passing the chin area.
The Goatee– This beard style only covers your chin area and looks like a Billy Goat's beard. The proper goatee style should also have facial hairs under the upper lip area. If you are choosing this style, then allow your hairs below your upper lip to grow towards downside until it connects with the hair growing on the chin area.